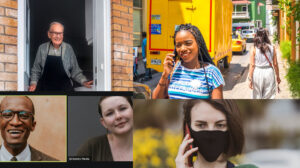 Connect with your loved ones!
If they have no access to internet, call! They would love to hear your voice. Send them cards and letters.
No Internet Access? Use the many mediums available such as:
https://zoom.us/; https://www.freeconferencecall.com/
(Log into your Facebook account and invite friends!)
(sign into your gmail, click 9-dot icon on top right hand corner, scroll down to Hangouts and click, you'll see yourself on your screen, click 'invite' and type in emails of your loved ones and friends!
Center for Disease Control Information: